Although they have had a run that has lasted for over a century, traditional, screw-in incandescent light bulbs are quickly becoming a thing of the past.
They use a lot of energy, and can increase energy bills over time. Recent studies have shown that LED and CFL light bulbs are more advanced than previous versions.
---
---
The standard 40-watt and 60-watt light bulbs are some of the final incandescent light bulbs to be phased out. 75-watt light bulbs were phased out in 2012, and 100-watt bulbs phased out in 2013.
Their replacements are equivalent in almost every way, except they are designed to save more energy. LED (light-emitting diode) and CFL (compact fluorescent light bulbs) are very bright and they also use up to 80 percent less energy.
Consumers can also save up to $125 in energy costs for every bulb over the bulb's lifespan.
---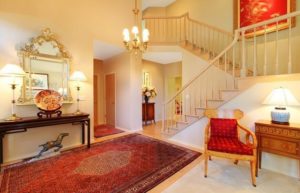 ---
The average home has at least 60 bulbs, and the installation of energy saving bulbs can lead to a significant reduction in a home's annual energy costs.
However, the investment in these bulbs is also significant. For example, a LED light bulb for a floodlight can cost as much as $60.
Fortunately, even at that price, you can save up to $170 during the lifespan of a LED bulb when compared to a similar incandescent light bulb. An increase in manufacturer competition has resulted in a price drop in LED bulbs.
For a budget friendly alternative, you can choose a CFL light bulb. Starting at a little over $1 for one bulb, they are almost as energy efficient as an LED bulb. The major difference is that they take almost a minute longer to fully illuminate.
LED technology is constantly evolving, and the changes can make choosing the most energy efficient bulb for your home can be challenging.
Light Bulbs For Bedrooms
---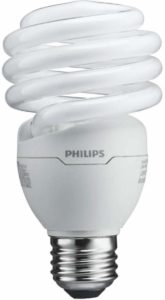 ---
Romance and relaxation are the keys in a bedroom. Warm lighting and dimmers can assist with that, so you may want to consider choosing light bulbs that have a Kelvin (K) range between 2700 and 2900.
You can also choose cooler lighting. Cooler lighting has a higher Kelvin number than light bulbs that are used in reading lamps. Be sure to position these fixtures higher than the position of the bed so shadows can be minimized.
Do not install CFL bulbs in children's bedrooms. Rough housing can lead to bulbs breaking, and CFL bulbs can release a small amount of mercury when they are broken.
---
YOU MAY ALSO BE INTERESTED IN THESE:
Best Desk Lamps For Reading        Best Desk Lamp For Studying        Best Desk Lamp For Students
---
It can be tricky to accomplish the right amount of illumination for task lighting in the bathroom. Although cool lighting is often recommended for this room, cooler lighting can increase distortion when applying makeup.
This means that you may have to choose the feature you want more, or you may need to install halogen lights in the bathroom.
Globe lights and other decorative incandescents are not part of the phase out for halogen lights. Keep in mind that any lights that are over the sink can cast shadows on your face, so you may want to install light bulbs on both sides of the medicine cabinet.
Recessed lighting that is designed to be installed in wet areas would look gorgeous over the shower or tub.
Living Room/Family Room
---

---
Trying to get the perfect light in these rooms can be complex because these rooms are generally buzzing with activity. Standard recessed lighting, ceiling fixtures and track lights are able to provide these rooms with general lighting.
Floor lamps and table lamps providing lighting for accent and tasks. If the track lighting or recessed lighting in your living/family room is adjustable, these lights can also be used to concentrate light on a certain part of the wall, or accent wall art.
Be sure to aim task lighting and accent lighting away from shiny objects like television screens or art that is enclosed in glass frames.
This will help prevent any reflective glare. Remember, CFLs are generally not dimmable, only halogen and LED's are.
Dining Room/Kitchen
You can usually place a centrally located light fixture or even recessed lighting in these rooms for general lighting. However, they will need to be supplemented with lighting under the cabinets for tasks.
If you have one or two fixtures over the island area, and a table boost will also provide general lighting.
Dimming lights allow you to change the mood, and quickly transition from homework to dining. A shiny reflector made of metal is able to cast the most light, but the risk of glaring increases.
On the other hand, a black interior light may reduce the glare, but it will also absorb the lighting. This means that you will need to install a light bulb.
Staircases/Hallways
---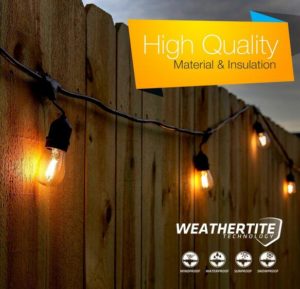 ---
It is critical to have instant light in these areas of the home. This is why LED's are the best option for general lighting.
They are also great bulbs to place in areas that are difficult to reach. They can last for years so you do not have to worry about changing the bulbs out as often.
Do you have fully enclosed fixtures in these areas? If so, look at the different ratings for LED bulbs because some LED bulbs cannot be used in these types of fixtures.
Their lifespan will shorten severely. CFLs can be used in decorative and accent fixtures, but choose brighter bulbs if the fixtures have dark shades.
Outdoors
---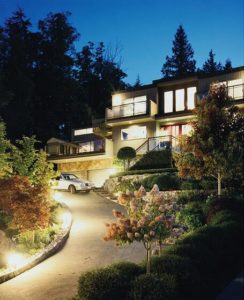 ---
Ambiance, safety and security are the major concerns in an outdoor space. However, you will also need to consider the climate you are living in.
CFLs take a lot longer to get bright, and they may not even work in freezing temperatures. Be sure to check the packaging so you will know if you can use them in your outdoor living space.
LED's are not affected by cold temperatures. Spotlights and floodlights can installed on the ground or eaves for added security.
CFL and LED light bulbs offer impressive testing after being in use for over 3000 hours. They use less energy than regular incandescent light bulbs and can be used in most areas of the home for greater energy savings.
---
YOU MAY ALSO BE INTERESTED IN THESE:
Best Lamp For A Vanity Table        Best LED Desk Lamps        Best Night Table Lamp
---